---
Are You Living Your Best Life? Are You In The Ease and Flow of an Abundant Business Life?
If you feel like
You are living someone else's dream
Struggling with all of the should's and have to's
Following business or career formulas that don't deliver for you
Tired of being told what is right for you, how to act, what to do or
Holding back or hiding what you really want out of life
Join me in this 8- week program to dive deep into your Human Design Chart. Discover all possibilities that are waiting to unfold for you in your life, relationships, business or career.
Over the 8 weeks we spend together in this foundational program, you will gain a deep understanding all of the Centers, Channels, Gates, and Energies found in Your Chart. This guided journey will take you through your chart so you will have
A deep understanding of your energetic DNA and the possibilities that await you
How you are uniquely wired to operate
Your life purpose – how you came here to serve
The natural skills and talents you have to support you in living out your purpose.
How other people see you
The fears and blocks that keep you from having what you want
The lessons you are here to learn and the blessings you get when you learn them
How You Can Use This Information To Live Out The Highest Potentials In Your Life, Business or Career
This comprehensive understanding of your chart is the foundation for using Human Design to enhance your life and create a sustainable and abundant business or career.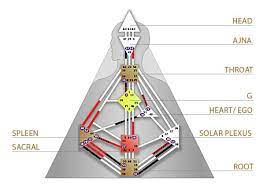 More than a reading, your will learn all about your Human Design and how to align your life and your business with who you truly are. Here is what we cover in this 8 week journey.
---
Week 1 – Your Energy Type, Life Strategy, Right Timing, & Decision Making
Based on your Human Design Chart and Dive deep into your Unique Energy Type.
Learn how to navigate the challenges your Energy Type faces in life and business.
Discover where you are and have been the most vulnerable to others conditioning you and shaping who you are.
Learn what you need to feel loved and honored, seen and heard.
Learn Your Sacred Decision Making Center and how to use it to make aligned choices that serve you.
Week 2 – Your Life and Soul Purpose, What Drives You, & The Fears That Stop You
Discover your unique Life/Soul's Purpose – your genius – what you are here to contribute to the world?
Learn the personality characteristics you have that shape how others see you.
Learn what drives you.
Discover your deepest fears and how they might be showing up to block you or keep you playing small.
Learn why you can't manifest what you want in life and how to change that.
Week 3 – 6 The energies in the gates: your natural skills and talents in each of the centers
Learn the natural gifts and talents you came into the world with and how they support you through an understanding of the energies the centers and in the 64 Gates.
Learn how to live in the highest expression of your energies so you feel fulfilled.
Discover where you are living in the shadow side of an energy and how to raise your vibration.
Week 7- Your Life Cycles and Life Lessons. How To Move To The Full Expression Of Your Potential
Learn the life "themes" that are playing out in the chart, the mysteries, and what lessons you are here to learn.
You will see why your life has unfolded as it has, where you are hiding your full potential, and what you can change to live in the full expression of your authentic self
Week 8 – Align The True You With Your Life, Business or Career
Explore the energy of your business and how it is aligned with your own and your genius
Look at your business messaging and how well it is aligned with who you are.
Look at your business model. Is it in alignment with your energy and how you are meant to operate in the world or are you following someone else's formula for success?
Discover how others see you. Are you building know, like and trust? ( Note: FAA)
Discover why your sales and marketing may not be working for you.
---
You will leave this program with more clarity, a sense of purpose, and a deep understanding of your Human Design Chart.  You will see why your life has unfolded as it has, where you are hiding your full potential, and what you can change to live in the ease and flow of alignment and abundance. You will be well versed and ready to apply Human Design to create your best life and a business you love.
Your best life, your best relationships, your best business success lies within your ability to be your authentic self.