Are You Living Your Best Life? Are You In The Ease and Flow of an Abundant Business Life?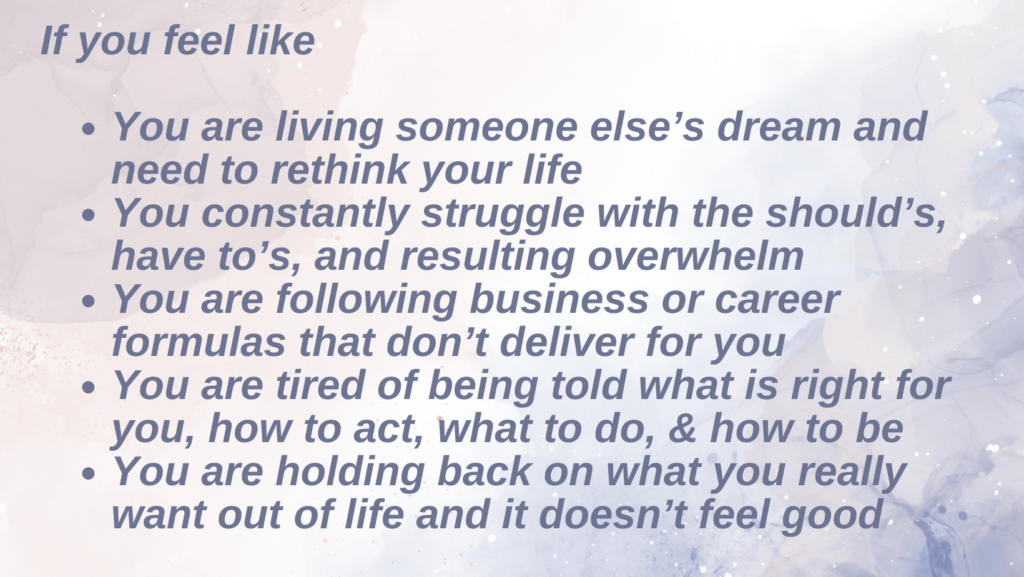 Then join me on an 8 – week journey into your Human Design Chart beginning with a kickoff call and then meeting weekly on Wednesday evenings, 7-8:30 pm. Discover all the possibilities that are waiting to unfold for you in your life, relationships, business or career.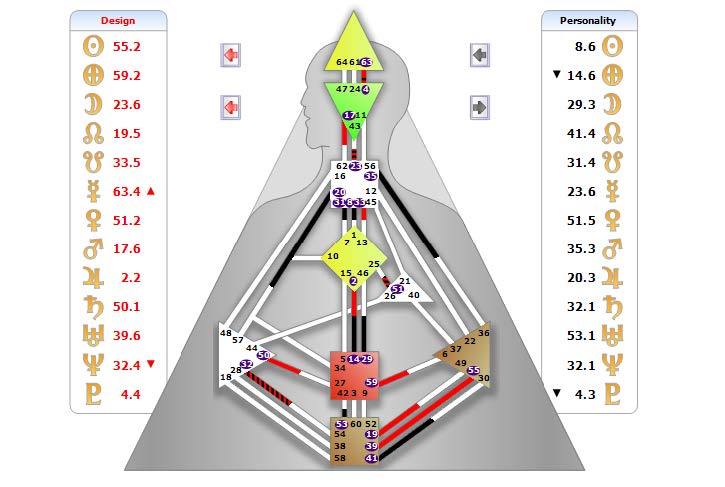 Over the 8 weeks we spend together, this guided journey will take you through your Human Design Chart in detail so you can gain a deep understanding of all the Centers, Gates, Channels and Energies found in Your Chart. You will discover
Your energetic DNA and the exciting possibilities that are waiting for you
How you are uniquely wired to operate in the world
Your life purpose – how you came here to serve
The natural skills and talents you have to support you in living out your purpose.
How other people see you and feel your energy regardless of what you say and do
The fears and blocks that keep you from having what you want
The lessons you are here to learn and the blessings you get when you learn them
How You can use this information to live out the Highest Potentials of what is possible in your Life, Business or Career
And so much more.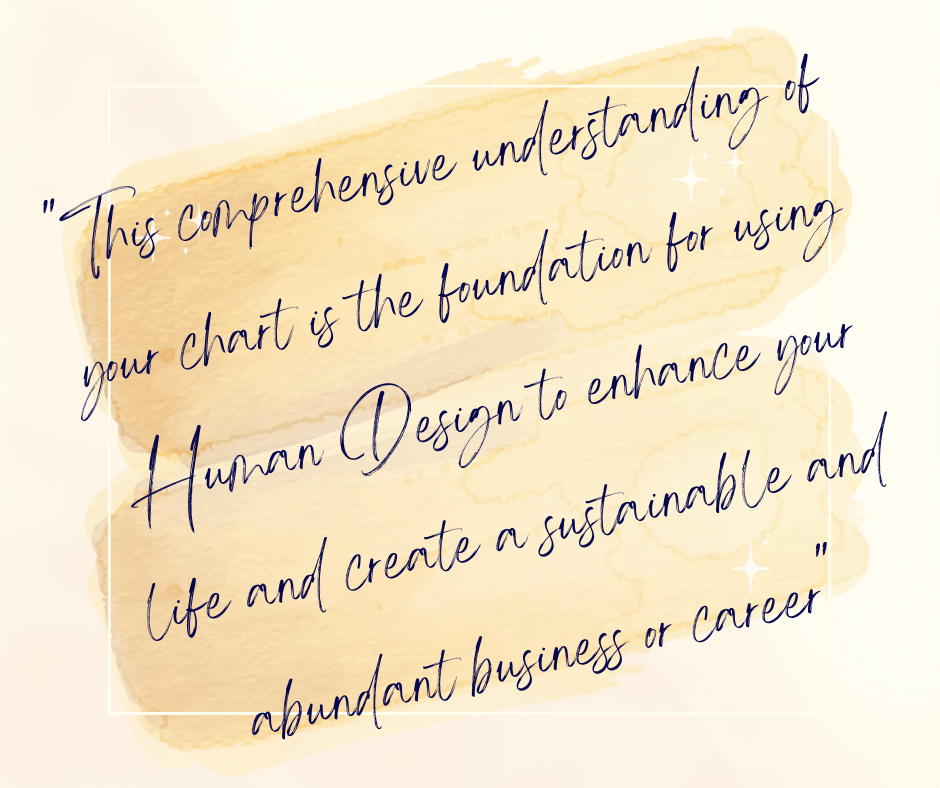 More than a reading, in this 8-week journey, you will learn how to align your life and your business with who you truly are and live in your highest potential for ease, flow and abundance.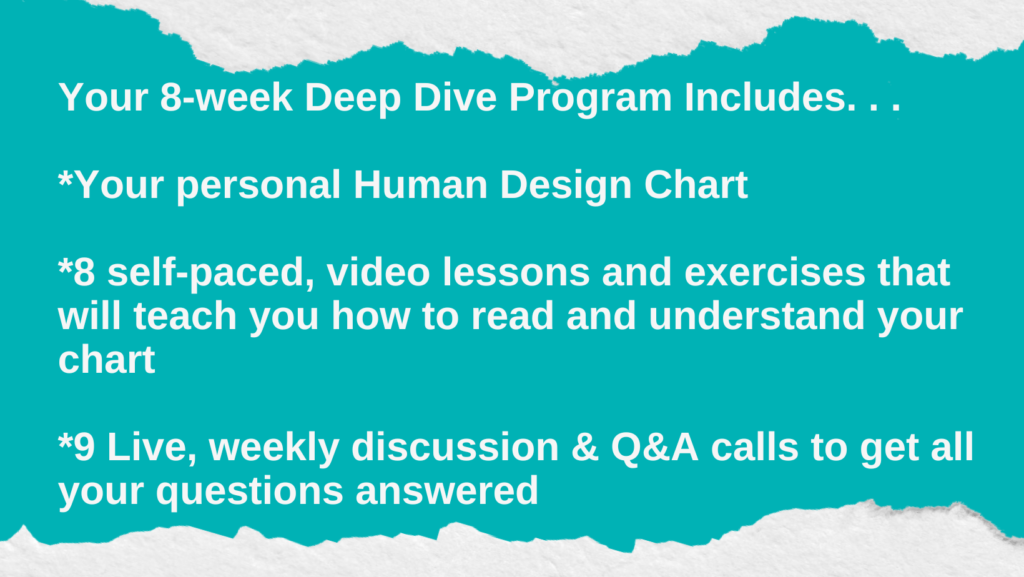 ---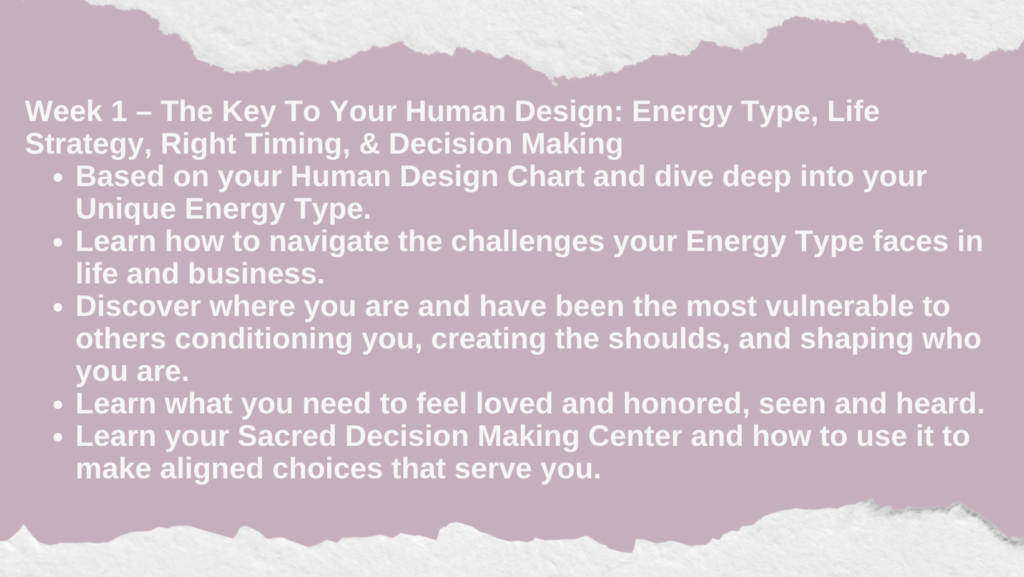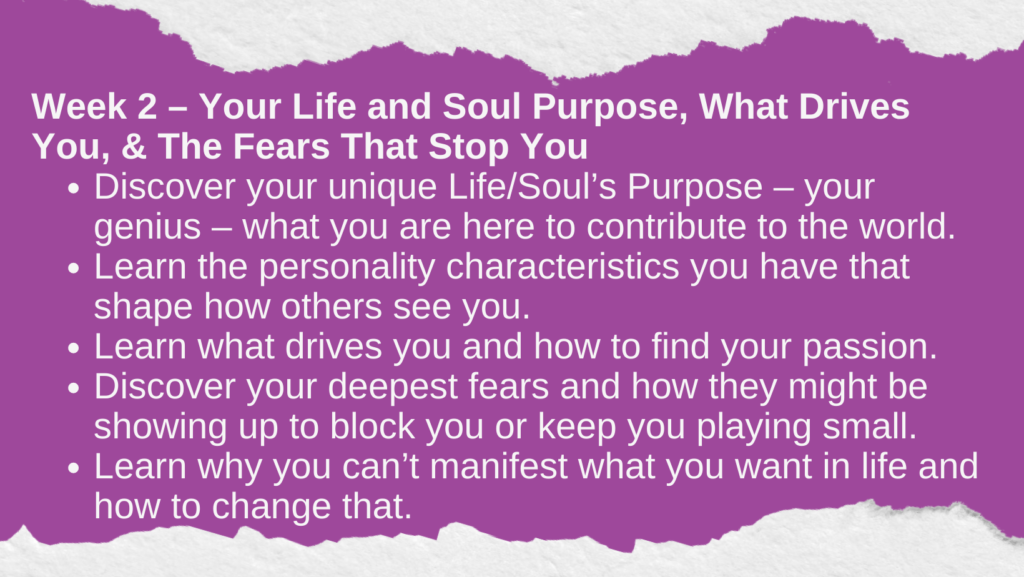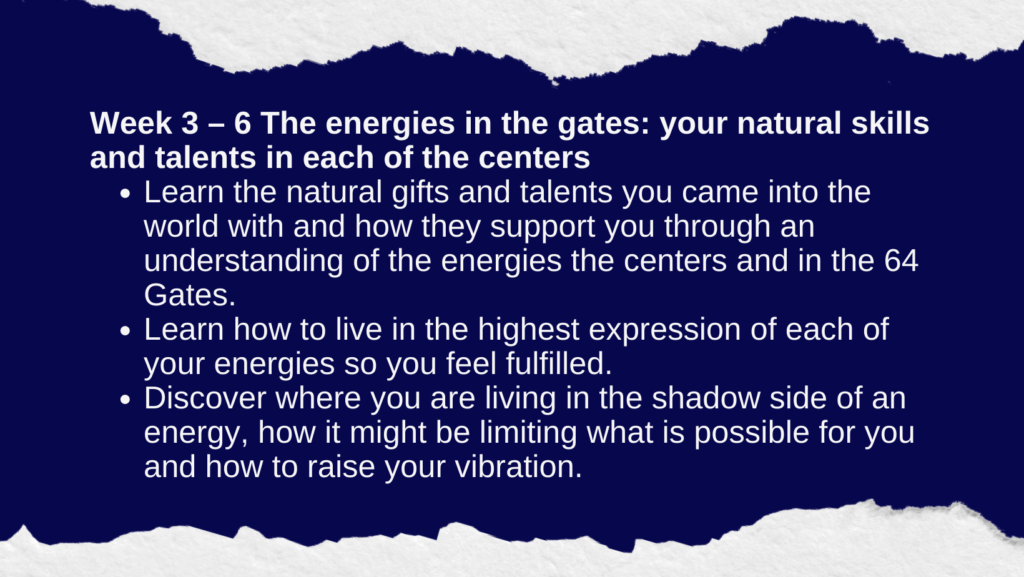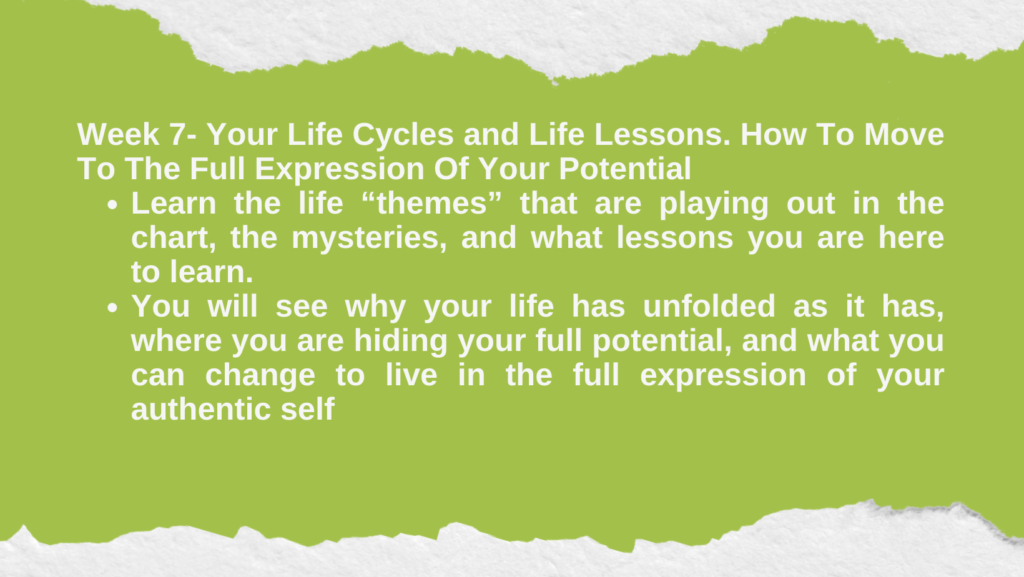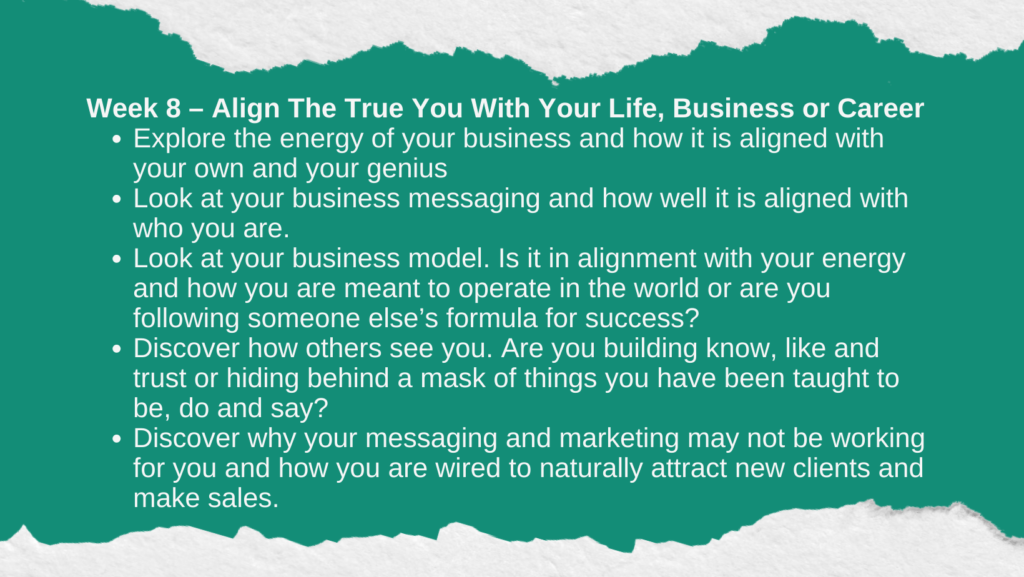 ---
You will leave this program with more clarity, a sense of purpose, and a deep understanding of your Human Design Chart. You will see why your life has unfolded as it has, where you are hiding your full potential, and what you can change to live in the ease and flow of alignment and abundance. You will be well versed and ready to apply Human Design to create your best life and a business you love.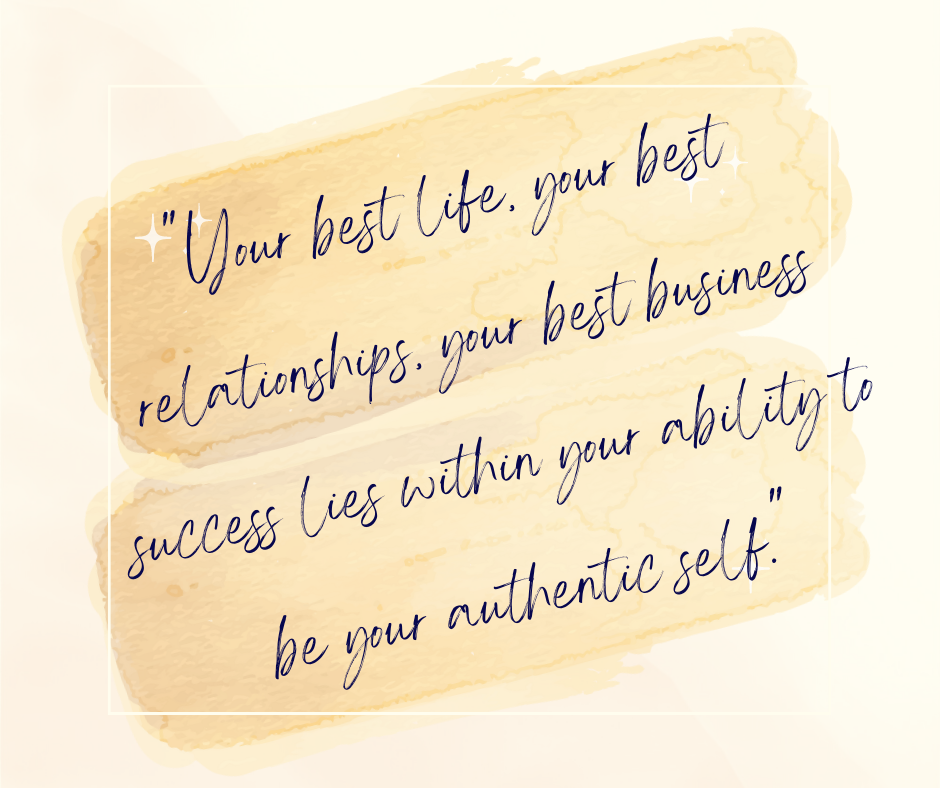 Here is what past participants said about the HD101 Program.