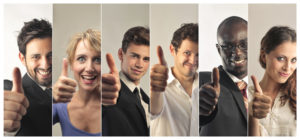 A key part of any talent strategy is the company culture and the work environment.  Employees are looking for interesting, meaningful work in companies where they feel they would enjoy working.  Employees have so many more career choices available to them today including not being employees at all.  The "You Economy" has made it possible to earn some or all of one's income outside of the traditional job.  And more and more people are experimenting with The "You Economy", be it as a side hustle or a few opportunities combined to create a full-time income.  CEO's and Business Owners should be mindful that the 9-5 company job is no longer the only game in town.
So what goes into the decision to go to work for a particular company?  What goes into the decision to stay?  It boils down to three major components:  the organization, the people who work there, and the work itself.
The Organization
Employees want to feel proud of where they work.  Whether it is pride in the products created, the problems solved or how the company treats the environment, employees want to feel good about the company they work for.  That feeling is usually values-driven.  Alignment of values between organization and employee is a key to work satisfaction.  As a certified Career Transition Coach, early in my coaching business I spent time helping working adults change careers.  It became increasingly clear to me that there was a theme shared by career changers who became dissatisfied with their careers.  In almost every case they became dissatisfied because one or more of their core values was in direct conflict with something on the job.  Sometimes it was a philosophy or a belief or the way things were handled.  Sometimes it was around company integrity, trust in management, honesty, respect or the fair treatment of others.  Sometimes it was what was expected and how that measured up in time, money and effort to what the employee believed was a fair exchange for the compensation received.
Potential employees have a number of resources at their fingertips today to help them research your company before they decide to apply.  First, there is your website which provides them with a sample of what your company is like, what it stands for and what it does in and for the community.  If company leadership is listed on the website, potential hires can look at the social media profiles of these people on Linked In, Facebook, Instagram and other sites.  They can Google both the company and the individuals to learn even more.  They can read reviews of your products and services online and even learn what employees have to say about working for you on sites like Glassdoor.
Employees want to work in an organization that has a successful future, where senior leader's share information about plans for the future and share results with honesty.  Without transparency, rumors start leaving people to draw their own conclusions.  This generates uncertainty and fear which alone can be the reason good people leave an organization.  The conversations that occur and don't occur in organizations can be a big factor in the decision employees make to leave.  When you are considering a talent strategy, these things need to be part of that consideration.
The People Who Work There

Employees want to work with other people that share their values and their work ethic.  They want to know that all their coworkers are as motivated and committed to producing quality work as they are.  They want to know that the company has policies that are fair and are fairly applied across all employees.  No one wants to be the team member that is carrying the team or the employee that has to pick up the slack because a co-worker doesn't do their share. Working relationships are key to job satisfaction.  Employees that don't like, respect or have values in common with coworkers and managers will not bond and are at risk for short stays in your employ.  It is important that employers have rules around poor behavior and set expectations everyone understands around good behavior.  Anything less than what is expected should be addressed.  Relationships especially those relationships forged with managers are a critial part of the retention process.  People don't stay in a position when they don't enjoy working with their managers and coworkers.
Employees want their leaders and managers to value people, utilize them for their strengths, and recognize them for their contribution. They want their leaders and managers to care about them, their success and their satisfaction. And employees want to be recognized and appreciated for the work they do.  These are key factors in keeping employees engaged and impacts their decision to continue to work in your organization.  Again a must consider item in any talent strategy.
The Work Itself

It is no longer satisfying to go to your job and do whatever tasks you are requested to do.  The best employees want their work to be interesting and challenging.  They want to be continuously learning because in this rapidly changing society with constant technological advances that is what is required to keep up.  They want to produce products and services that make a difference in the world or at least work in organizations that do.  Meaning, purpose, and quality of life are important factors for workers today.  Gone are the days of giving an employee a task to do with little or no interaction.  Employees want constant feedback as active participants in the area they work in.  They seek respect for their knowledge and experience as well as the opportunity to be constantly learning and contributing.  The want to be consulted and included.  Anything less breeds boredom, invites them to question their value to the organization and eventually breeds dissatisfaction.
The best talent strategy is where a M.A.T.C.H.™ can be created between the organization, the work, and other employees.    When an organization invests in learning more about each employee and creating a position that Motivates, Aligns, Builds Trusted Relationships, creates a satisfying Career Path it creates Happy and satisfied employees who stay.  Is your company a great place to work?  Answer that question for yourself, using the attached guide and see how your company scores.  Meldonium side effects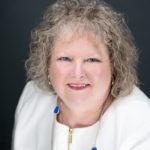 Nancy O'Keefe, MBA, MS, is a Strategic Adviser, Executive Coach, Keynote Speaker, Trainer, and Author of the Book Unlimited Talent:  What Every CEO Needs to Know to Win the Workforce War.   She works with CEOs and senior executives to create profitable and productive workplaces that attract, motivate and retain great people. She is a thought leader in strategy, management and cultivating talent.  She can be found at http://www.NancyOKeefeCoaching.com