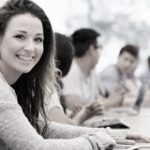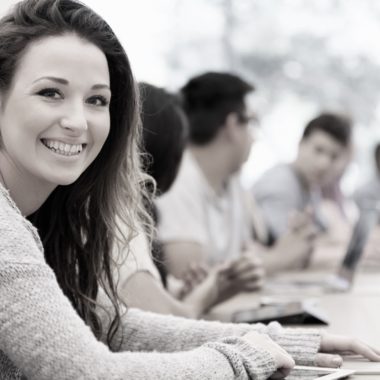 Hiring the right people for your organization can mean the difference between success and mediocrity.  Your people make up the face of your business, the voice of your business.  They create the lasting impression, the experiences your clients have when dealing with your organization. They are the "personality" of your business.  It is your job to set the tone of your business through your leadership, policies, customer service and to make sure you add people who fit into the culture you have created.  The people you add to your team should be an asset and enhance your business.  If done right, your team is one of the biggest assets you can create.  Unfortunately, this is an area where many small business owners have difficulty and here are some of the reasons why.
Hiring is a skill and like any skill it needs to be practiced.  Practice involves repetition and simply, most small business owners don't hire often enough to get that practice and hone their skills in this area.  Hiring is time consuming and requires planning, but when you are busy enough to need to hire, there is often precious little time to devote to it.
Hiring is like dating.  You have to meet a number of people before you find the right one.  And you have to take the time to get to know them.  Have you ever dated someone who seemed like the love of your life only to see some characteristics 3-6 months down the road that you didn't see initially and all of a sudden that person isn't your perfect match anymore?  I see this happen in hiring too.  Being in a rush, hiring any warm body, not having a system for hiring and following it can lead to mistakes.  Mistakes are costly and if you don't get it right, you can upset the delicate balance of team you work so hard to create.
There are 4 key areas where skills need to be developed for hiring and building team success:
Getting Ready To Hire
The Selection Process
Making The Decision
Starting a New Team Member – The First 30 Days
Getting Ready To Hire
This is probably the area that is most critical and at the same time is given the least amount of thought.  How can you find what you need if you don't define what you want?   The first step is to clearly state the tasks you are looking to get handled by the person filling this new position.  This must be specific.  It is not enough to define it by job title.  What are the things this person will be responsible for doing?  I have seen a number of business owners decide to hire an administrative assistant only to have the person start and the owner has nothing for them to do and has not set aside time to train them.
It is critical to understand the tasks this position will  handle and be responsible for.  It is only then that you will know what skills and experience are needed to do the job.  You also want to set clear expectations for the results you expect and decide how much authority the position will be given.  This is key to understanding the salary range that will be needed for this job.  Finally, what type of person do you enjoy working with, will your customers like working with, will your employees fit with?  You need to consider the personality traits that are needed to do the work and to fit in to your organization.  All of this should be fashioned into a job description that can be used to seek out a good pool of qualified applicants.  In order to attract what you want you have to ask for it.
The Selection Process
This is the second place where lack of planning can really sabotage your results.  You need to establish a system for hiring and put each applicant through the same series of steps so you have the same solid information on each candidate to make your decision.  The biggest mistake I see in this part of the process is the failure to create good, open ended interview questions to get at the answers you need to make the decision.  Preparation is key here.  Reviewing the resume and formulating good questions before the interview and not "winging it", is what is required to make the most of your time with each candidate.  Winging it usually results in the interviewer talking more than the candidate and missing the opportunity to get the information needed about the candidate to make a sound decision.  And remember, you are being interviewed as you are interviewing.  Your candidate is trying to decide if they want to work for you.  Being organized and prepared will make you look more confident and professional.
Making The Decision
What criteria will you use to make your decision?  Gut reaction alone is not a good criteria, although do not underestimate the power of your intuition or gut reaction.  It needs to be factored in for sure, but it can't be the only criteria.  The good news is that if you did a good job in the planning and selection, you should have plenty of solid information that will help you make a sound decision.   The biggest mistake I see business owners make here is misjudging fit or how the person they select will fit into the culture and with the existing staff.
Keep your employees informed about the process along the way.  It is a good idea to allow key employees, the people that will be working directly with this person or will have a reporting relationship with them, to meet and talk to the candidate before you extend the offer.  They may pick up on something about the candidate that you didn't.  It is also important to keep your key employees in the loop, if for no other reason than they are your key employees.  Nothing is worse than an existing employee who feels threatened by or unsure where they stand based on your hiring decision.  They may work to sabotage the new hire or they may decide to leave.  I have seen both occur and neither is helpful to your organization.  And finally, do not hire based on how much you can get them for.  Have an investment mindset.  You are investing in your business when you hire and it is important to make the right hire, not the best you can get for the least amount of money.
The First 30 Days
Be prepared.  When your new hire arrives, have a plan for them.  Where will they sit?  Who will show then around?  What will they do in the first few weeks for training?  Who will train them?  When will you spend time with them?  Make them feel welcome and set them up for success.  Nothing is worse for the new, nervous hire than showing them that you are not prepared for them.  They might question whether they made the right decision to come to work for you.  A first impression is lasting so be sure to make a good one.  You have made a sizeable investment in time and money to bring this person on board.  Don't stop here.  Continue to invest in their success.
If you set up a good hiring process, you will find it easier and easier to go through the process each time you hire no matter how much time passes between each hire.  A little planning goes a long way and will help you avoid costly mistakes.  We have created a checklist to help you get started with your hiring process.  It is free. Just download it using the button below.
Click Here To Get Your Free Hiring Checklist
Save