Advance Your Career Part 4:  How To Spot Opportunity
Part of being visible is learning how to spot and even create opportunity to contribute and be recognized. There is no shortage of opportunity because the flip side of every problem that needs to be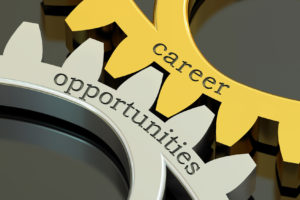 solved has an opportunity in it.   You just have to know how to spot the opportunity, understand how you can contribute to solving it and capitalize on it.
You have to be observant and strategic about your next opportunity.  Most people wait until they are dissatisfied before they think about looking up from their work and making a change.  At that point, they may be hurt or angry and can't wait to get out of their situation.  There thinking is anything but strategic.  Strategy is proactive and stealth work.  Observe and keep your strategy to yourself.  Fly under the radar with your solution until the time is right to present it.  Then become visible with your knowledge and solution around the problem.  Timing is everything.
I hear women, students, older workers say all the time, that there isn't any opportunity for them.  I never get a chance where I am.  My company doesn't promote my type.   Haven't you heard about the glass ceiling? What about age discrimination?  On the other hand, I work with companies daily who can't find talent.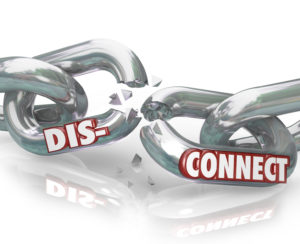 There is a Big Disconnect Here
There is a disconnect here.  What we really have is an old paradigm that creates limiting beliefs.  We get stuck in that stuff and we let it define our possibilities.
If it is true, that your company doesn't promote people your age or gender, then go somewhere else.  Opportunity is everywhere.  But if it is a case of just not seeing opportunity or not pro-actively looking for it where you are, try thinking about it differently.  We wait for our opportunities to show up.  More often than not, they never do and we perceive that as a lack of opportunity.
Being strategic about looking for opportunity even making your own opportunity is the key to more money, security and more success.  It is all about learning to hunt.  Unfortunately, that is not a skill traditionally taught to employees or in school so we have a few challenges with it.
We haven't been equipped with the skills to see opportunity from a strategic perspective, know if it is right for us and go for it.  We lack the confidence or don't know how to ask for what we want.
We don't think we are ready.  Most of us suffer from imposter syndrome.  We are waiting until we are perfect holding our breath in our current job hoping we won't be found out.
We aren't risk takers.  We are safety seekers.  But the funny thing is, there is actually more safety and security in having the skills to find opportunity and market yourself than in any job today.
So take a look at your organization. Is there a problem that is getting a lot of attention?  What do you know about it or can learn about it?  Do you have skills and experiences that can help to bring insight or a solution?  If the answer is yes, offer to help.  Make a suggestion.  Steer the people working on the problem to some research or answers you have uncovered.  Get proactive and see how you can help.   Remember your manager and coworkers usually don't know enough about you to see you as a resource.  Insert yourself into the mix.
Join our FREE, Private Facebook Group, The No Fear Career Club for tips, ideas, and conversation about career advancement.  Just click this link:  Join the No Fear Career Facebook Group
Next in the series:  Advance Your Career Part 5 – Think Like An Entrepreneur To Get Traction In Your Career
Nancy O'Keefe, MBA, is a Strategic Adviser, Executive Coach, Speaker, Trainer, and Author of the Book Fighting The Talent Battle: How To Update Your Arsenal and Win the War.  She works with business owners and senior executives to create profitable and productive workplaces that attract, motivate and retain great people. She is a thought leader in strategy, management and cultivating talent.  She can be found at http://www.NancyOKeefeCoaching.com