Advance Your Career:  Are You Your Company's Best Kept Secret?
Companies are looking for talent, even the company you work for and guess what, they can't find the talent they need to hire.  So what does that have to do with you?  Everything, if you have a desire to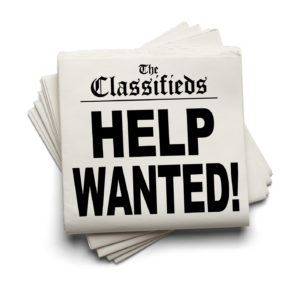 advance your career!
If you have a desire to earn more money, learn more and contribute more, you are probably looking for another opportunity.  Much of the time, employees aren't considered for an opportunity within their company.  More often than not, companies go outside to hire new talent.  That makes it hard to advance your career.  But, if you like working where you work, like the people, have made some friends and enjoy what you are doing, wouldn't it be nice if your company offered you a new opportunity?  You can learn how to make this happen.
Why Do Companies Favor Going Outside To Hire?
They don't, but most companies don't know enough about their employees to help them advance their career.  When you were hired, you showed them a resume you created with the accomplishments and education that were relevant to the job you wanted.  You left the rest out.  We all do.  After all, we need to get it on one sheet of paper, right?
When you were interviewed, you talked about your experience, specifically your experience as it related to the position you were interviewing for.  You may have been asked some personal questions as the company tried to determine if you would fit in, but the purpose and scope of the interview is the position you were seeking.
When you got the job, your manager may have had other conversations to get to know you better and help you get comfortable with your new duties.  But if that happens and in some companies it doesn't, the focus is always on what you can do, what you know about the duties of the job and how you are going to fit into your department.
The focus is almost always on the J O B being filled rather than the employee filling it.  You were hired to fill a need and once you are comfortable doing your job, you can become just another employee busy getting the work done.  There is usually little time available or devoted to getting to know who is working for us and less time devoted to learning what other talents they have so they can advance their career.
What Can You Do To Advance Your Career?
The good news is that the way things work today makes you one of the best-kept secrets in your company.   In this series of articles on Career Advancement, we are going to help you turn that best-kept secret into a secret weapon so you can find opportunities and be seriously considered for them.   Watch for our next article in this series of 7 posts so you can advance your career.
Next in the series:  You Made A Great 1st Impression.  How To Keep It From Holding You Back.
In the meantime, join our FREE, Private Facebook Group, The No Fear Career Club  for tips, ideas and conversation about career advancement.  Just click this link:  Join the No Fear Career Facebook Group

Nancy O'Keefe, MBA, is a Strategic Adviser, Executive Coach, Speaker, Trainer and Author of the Book Fighting The Talent Battle: How To Update Your Arsenal and Win the War.  She works with business owners and senior executives to create profitable and productive work places that attract, motivate and retain great people. She is a thought leader around strategy, management and cultivating talent.  She can be found at http://www.NancyOKeefeCoaching.com